On the moral high ground, MOLLE is the real revolutionary kit for outdoor and mission gear specificity. In the previous times, only soldiers and public service workers were using it.
But now hikers, campers, and other adventurers are in love with the MOLLE system because of its versatility and sturdiness.
But some questions might be there in your mind that "What is MOLLE?", "How Does MOLLE Work?" and "How to get perfect MOLLE System with no Experience?" Well, to answer these questions, we have designed this distinctive guide to teach you the nifty gritty of MOLLE system. Let's begin to turn on the adventure!
See Also: 4 Best Hiking Fanny Pack: you can buy in 2022
What Is MOLLE?
On the clear ground, MOLLE is the acronym for "Modular Lightweight Load-carrying Equipment". Actually, MOLLE isn't a single type of gear or apparel, rather it refers to the load bearing modular system enable the attachment of numerous pieces of gear, pack, small pouches, and much more.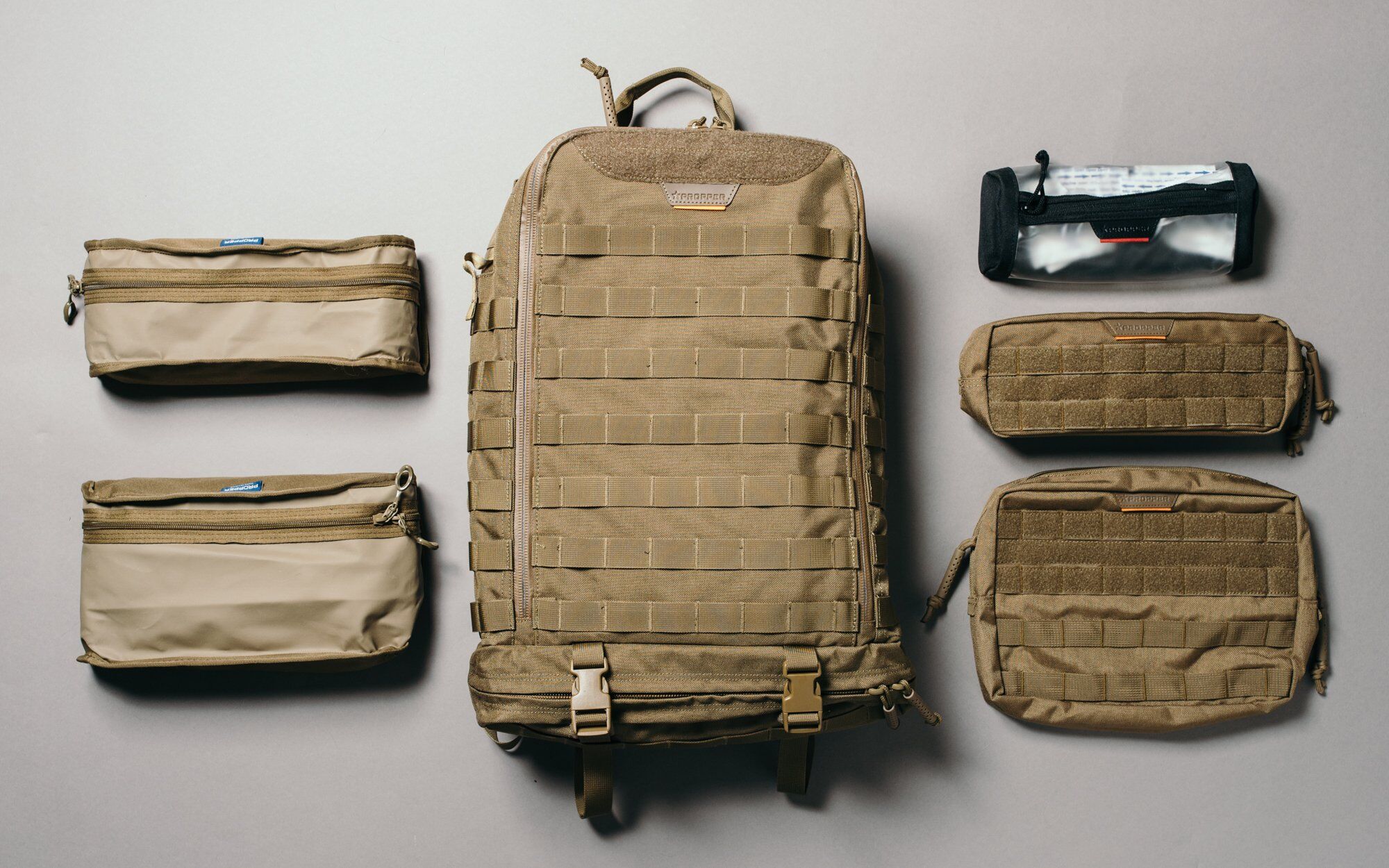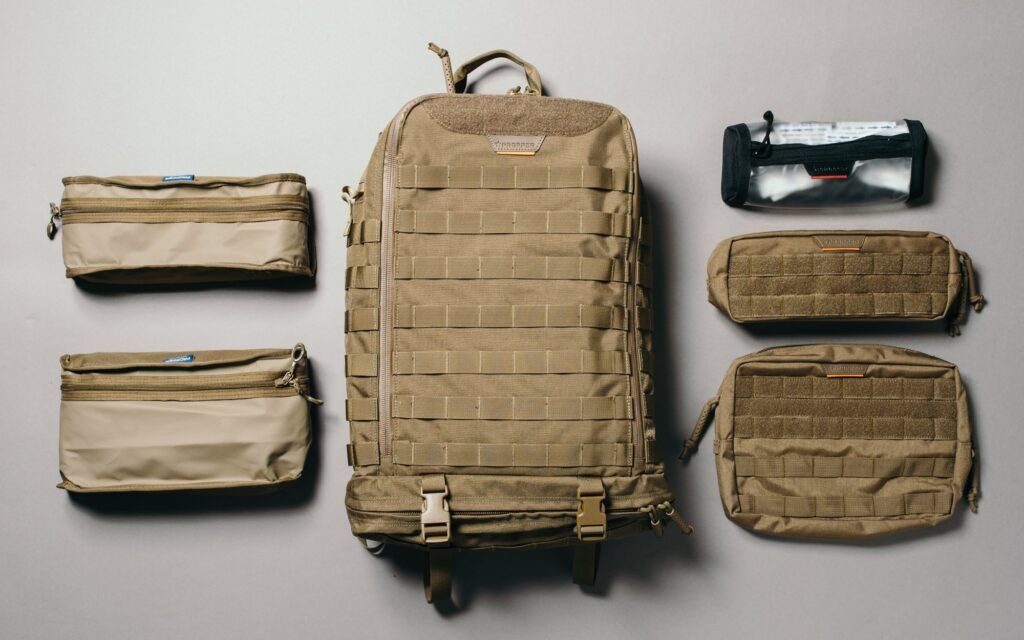 More clearly, MOLLE gear is the current Army standard for load bearing packs with equipment carried by the combat soldiers.
The modularity of this system comes from the utilization of pouch attachment ladder system (PALS). This system is based on Nylon strips which are sewn onto the equipment to enable the attachment of MOLLE compatible gears.
Keeping the long story short, MOLLE system is gaining importance due to end-less reasons, including versatility, plenty of compatible gears and many more.
The Dictum Behind MOLLE
To be on moral high ground, MOLLE attachment system consist of MOLLE-specific straps which are designed to weave between the equipment and attachment you are going to add. These sticks are excellent enough to perfectly hold your attachments in place.
Moreover, MOLLE panel is specifically designed for assistance. It allows you to attach your pouches and modules to an insert which could be slipped in the back of your backpack to let you pull out all your poches at once in case of any emergency.
Practically, by using the MOLLE system you can attach these and other such items to your gear
Magazine Pouches: These pouches are added to hold additional magazines to be there with you in an hour of need. They must be made of durable material such as the material for belts and plate carriers.
Medical Pouches: It's a great accessory to move with you when you are out. These poches must have internal pockets and zippers to separate all medical equipment.
Utility Pouches: They can assist you in carrying everyday stuffs through general and watery environment. Moreover, they are excellent to keep your items in place.
D-rings: They can be real game changers in compressing the volume of your backpack and to bring the load closer to your core muscles. As a MOLLE, you can use them to attach bulky gears such as snowshoes, sleeping pads, or cylindrical tent bags to the outside of your backpack.
Sustainment Pouches: You can attach them in your MOLLE system to place things of general use.
How Does MOLLE Work?
As a matter of fact, MOLLE was exclusively a military equipment, due to its tremendous usefulness and smartness. But now they're paving ways to civilian industries.
They work efficiently work to hold your stuff. If you've a MOLLE backpack, you can attach it to compatible knives, multi-tools, emergency kits, pouches, food containers, and other such things to accommodate them perfectly in a smart, accessible space.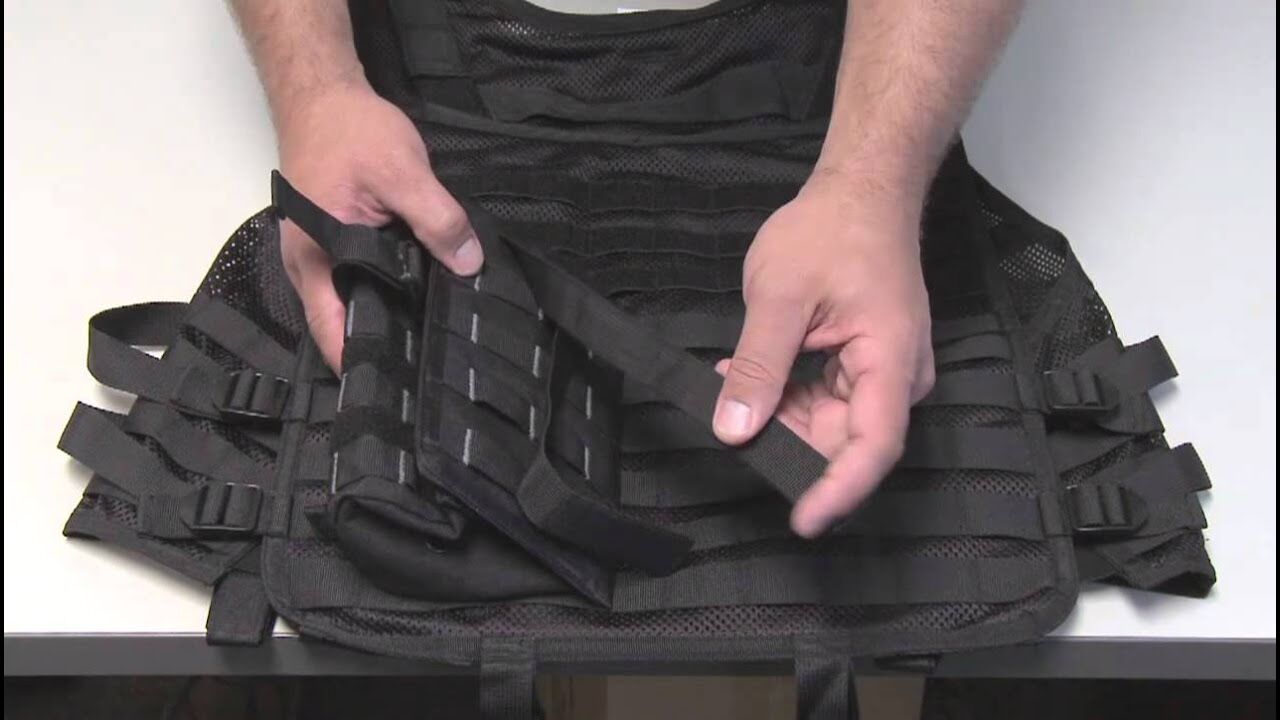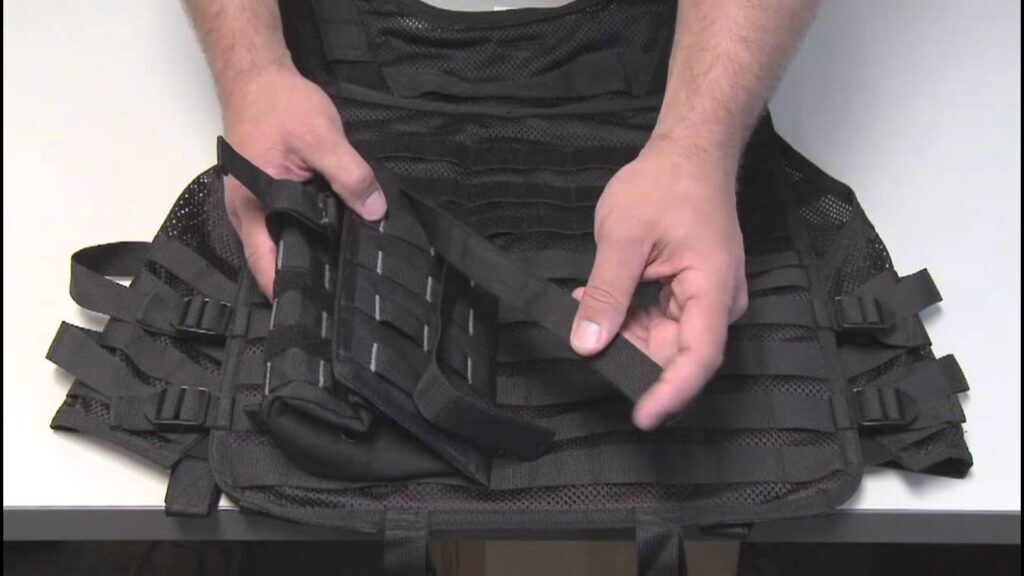 Steps to Assemble MOLLE
On the clear ground, you can perfectly assemble your MOLLE by going through following steps
Step#1: Get your Pouches
First of all, get your poches which you want to attach and empty them before starting operation.
Step#2: Select Location to attach your Gear
Now its your turn to choose the place where you want to attach your gear. If you already have a plan then it's fine. If not, then you should select a place from where you can easily access pouches.
We highly recommend you to do an experiment by placing your MOLLE pouches on the top of your backpack or other equipment to come up with the best suitable configuration.
Step#3: Start Arranging Loops
Now you need to take the loops from your pouch and pass them through the horizontal row of webbing. Well, this is the easiest step which you can complete without any trick. But be conscious about the next step.
Step#4: Weaving Process
The weaving process is somehow tricky. Most people done is wrongly. They put loops all the way through the whole webbing and then lock it. But this is actually wrong and your pouches will not sit tightly.
The right way to do this weaving is to pass it alternatively between the webbing of both the pouches. Don't skip any webbing for the best performance and while dealing with more loops try to weave them at the same time by alternating between them. This will help you to speedily complete the process.
Step#5: Locking the System
Well, there exist lots of closure systems. But the most widely used requires you to just snap a closure or take a piece of stiffened material and move it back and forth through the webbing. By doing this, your pouch will be securely attached and won't move anywhere.
Step#6: Testing and Dissembling
Once you have assembled everything, now it's the time to test your MOLLE. It might be possible that during testing you find some flaws and want to fix them. Check twice that everything is well assembled.
If you ever need to disassemble the system, we have a trick for you. We know that this process can hurt the fingers. So, you need to use flat headed screwdriver which is excellent to unsnap the closure or help you to pull off webbing with ease.
Plan your Setup
Before started working on the MOLLE system, you first need to figure out that how you'll configure your setup. As most of people don't know how does MOLLE work, so we designed this guide to train you well. Let's discuss the tips which can help you to plan your MOLLE setup.
Tip#1: Measure the space of webbing grid
First of all, you need to perfectly count the webbing grid space to get an estimation that how many poches will be good for the available space.
So, you need to spend extra money to but too many pouches. The matter of fact is that you can't put too many pouches in small space as this will weaken the system strength. Overall, this tip can save your time and money!
Tip#2: Make a Sketch
The second tip is to plan your setup and make a sketch in your mind about the things you're going to get. Firstly, you need to check out the size and weight of your pouches and try to determine that how their position can limit your movement.
So, you will better know how to position your pouches to bear running, crouching, and even going prone.
Another thing is to decide that how will you access your pouches and how often you will need to access them. Once you gave figures out all the mentioned points, you will be ready for the full assembly.
Tip#3: Attach your Pouches
To assist you in figuring this out, you either need to construct your setup by laying it with the pouches or can make a quick assembly by attaching the pouches in an easy way through making use of one single piece of webbing.
How to Attach MOLLE Accessories?
To get your act together, you can attach MOLLE accessories with the MOLLE strap by following the given steps.
Through first MOLLE strap where you want to attach your item, directly place the end with the fastener.
Then through the first insertion, slide out one end of the accessory on the attachment.
Move the grabbed end of accessory through the next MOLLE strap. Turn it back via the loop on the accessory.
Continue this process until the end of MOLLE attachment strap is reached. Later close the fastening. If you've multiple straps, weave them alternatively to get an even finish.
On the other hand, some non-compatible accessories could be attached as well by using clip or rings.
Final Verdict
Keeping the long story short, MOLLE is the real game changer for adventurers. So, the most hit question of this time is "How does MOLLE work? To answer this question, we've designed this nifty guide to train you well about whole process and steps involved to get a perfect MOLLE system.
As most of the people have been following wrong methods to attach their accessories to their backpacks, so they often end up with messy results. But don't worry now, and follow our guidelines to get excellent MOLLE within no time!